Fastest Hydraulic Char Lynn Repairs in the UK

RAPID PUMP understands the critical nature of your
hydraulic systems and we've built a strong reputation on our very fast,
high quality hydraulic pump/motor service`s and repair`s.

telephone......07827 434 777

or

Email......support@rapidpump.co.uk
HYDRAULIC WORKSHOP
CARR HALL FARM
CARR LANE
LATHOM
LANCASHIRE
L40 4BT
EVERY CHAR LYNN in the RANGE 01 - 02
Are You Looking For A Hydraulic Motor Repair Company That You Can Trust?
Then Look No Further!

You have just found Rapid Pump Hydraulics
The Best CHAR LYNN Hydraulic Motor Repair Specialists In The UK

We are 100% dedicated to giving YOU
* The Fastest Hydraulic Char Lynn Pump Repair in the UK

* The Fastest Hydraulic Char Lynn Motor Repair in the UK


Charlynn Hydraulic Motors H Series
Low speed, high torque hydraulic motors. Smooth running over the entire speed range. High starting torque and high efficiency. Long life under extreme operating conditions. Sturdy and compact design. High radial and axial bearing capacity.
For applications in both open and closed loop hydraulic systems. Suitable for a wide variety of hydraulic fluid.

All Char lynn motors repaired or supplied
Features: •Low Speed / High Torque •1" Shaft •4 Bolt fact mount

Hydraulic Repairs,Hydraulic Motor Repairs,char lynn,CharLynn motors,hydraulic motors,heavy duty motors,char lynn pumps,piston pumps, centrifugal pumps,gear pumps,geroter,geroler,orbital,power steer,steering motors.

Slow speed high torque series motors A range of industry standard interchangeable Gerotor motors supplied with SAE A 2 bolt flange, 25mm keyed shaft and 1/2" BSP ports. All models have a 1/4" BSP case drain port. It is recommended that this is connected to the tank when applications require motor speed above 400 rpm and/or return line pressure from the motor exceeds 100 BAR.

Geroler Displacement Mechanism
Motors with the Geroler element provide high starting and running torque. The Geroler element minimizes friction and thereby increases efficiency while providing smooth output shaft rotation even at very low speeds. Motor shaft rotation can be instantly reversed by changing direction of input/output flow while generating equal torque in either direction. The displacements available provide a wide variety of speeds and torques.

See How Simple It Is To Get Your CHAR LYNN MOTOR Repaired - FAST

You can call us now.
24/7
We will listen to you and see if we can help you.

Immediate Collection of Your Hydraulic Motor- Free Of Charge

Immediate Strip Down, Assess The Job and Quote - Free Of Charge

We work round the clock till your motor is repaired.

We deliver it back to you - or your customer - immediately.

Please Read These Testimonials
Waste
Quarries/Mining
Fork Truck
Crane
Engineering
Plant

"An Amazing Company To Deal With-
100% Reliable"
"This company do what they say they are going to do-
every single time."
ed artwright-
Crane Hire Plc
The largest independant crane company in the UK
T series motors
Char-Lynn T Series motors with the Geroler displacement element, offer the same advantage of low friction, and long life as the S Series in a compact size like the H Series. The T Series features the simplicity of Eaton's proven spool valve and a compact Geroler element that provides better drive life and smoother performance.
Model Series
T-035-ABA
T-050-ABA
T-080-ABA
T-100-ABA
T-130-ABA
T-160-ABA
T-195-ABA
T-245-ABA
T-305-ABA
T-370-ABA

EVERY MOTOR REPAIRED OR SUPPLIED
Char-Lynn H Series motors are economical, efficient, small, compact, and powerful, designed for medium duty applications. These motors have the industry proven spool valve design combined with state-of-art gerotors. In addition, a wide variety of mounting flanges, shafts, ports, and a low speed valving option provides design flexibility. Direction of shaft rotation and shaft speed can be controlled easily and smoothly throughout the speed range of the motor, and equipment can be driven direct eliminating costly mechanical components.
H series motors
H-035-ABA
H-050-ABA
H-060-ABA
H-075-ABA
H-100-ABA
H-120-ABA
H-145-ABA
H-160-ABA
H-185-ABA
H-230-ABA
H-295-ABA
H-370-ABA
Things To Remember You should never try to run the motor in the absence of the incompressible liquid. It can cause huge damage to the system. The motor can fail even if you try it running without the liquid the very first time. Therefore, before running the system, always check and make sure the system is properly filled with the incompressible liquid. Sometimes, the motor continues working even if you are running the same without the liquid, but it reduces the life of the motor because of the unnoticed irreversible damage it caused.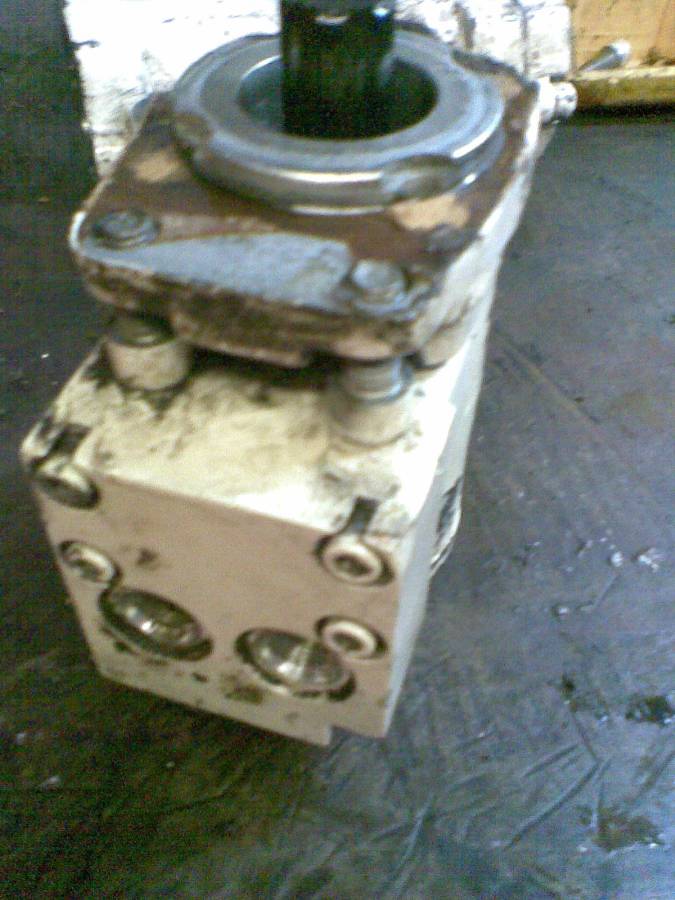 Then Give Us A Call Now.
We are trained hydraulic engineers.
We will talk straight with you and discuss your hydraulic motor problem.
If we can help you - we will.
Whatever the motor is geroter,geroler,orbital,power steer..etc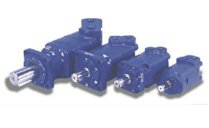 No obligation - we are genuinely here to help you.
Call Now 07827 434777
or
E mail. . . . support@rapidpump.co.uk
HYDRAULIC WORKSHOP
CARR HALL FARM
CARR LANE
LATHOM
LANCASHIRE
L40 4BT