WELCOME TO RAPID PUMP HYDRAULICS

telephone/fax...01704 897418
mobile.....07827 434 777
E-mail ...ian@rapidpump.co.uk
HYDRAULIC WORKSHOP
CARR HALL FARM
CARR LANE
LATHOM
LANCASHIRE
L40 4BT
Voted Best Hydraulic Pump Repairs in the UK
FAST REPAIR OR SUPPLY ON FOLLOWING
CASAPPA,ULTRA,CHAR LYNN,REXROTH,LIEBHERR,PARKER
DANFOSS,SAUER,VICKERS.

RAPID PUMP understands Hydraulic Pump Repairs..the critical nature of your
hydraulic systems and we've built a strong reputation on our very fast, high quality hydraulic pump service`s and repair`s.
Are You searching A Hydraulic Pump Repair Company
That you are able to Trust?
Then search No Further!

You have just found Rapid Pump Hydraulic Engineering
The finest Hydraulic Pump Repair Specialists In The UK

We are 100% committed to giving YOU
The Fastest Hydraulic Pump Repair in the UK

telephone/fax...01704 897418
mobile....07827 434 777
email.....ian@rapidpump.co.uk





Number one in Hydraulics
FASTEST HYDRAULIC PUMP REPAIR IN
THE UK

One Source for all Repairs
One Contact Person
One Price
One Delivery Date
One Phone Call


Save Time, Save Money

Hydraulic Pumps: Hydraulic Vane, Piston, Gear,Current, Obsolete; New and Rebuilt.

RAPID PUMP HYDRAULICS

can save you time and money on a rebuilt hydraulic pump!

Hydraulic Motors:

RAPID PUMP HYDRAULICS

can offer hydraulic new or rebuilt/current or obsolete units. All units are warranted as new. Same day service on standard repairs.


Hydraulic Repairs:

RAPID PUMP HYDRAULICS

rebuilds all hydraulic equipment by completely disassembling, inspecting, replacing defective parts, reassembling and testing. Cut your the costs by 50 percent or more!


Hydraulic Services:

RAPID PUMP HYDRAULICS

's

personnel are experts in the field of repairing pumps, motors, and all hydraulic equipment. They also specialize in the Repair and Exchange of Hydraulic Equipment of all Kinds.
Feel free to phone to check .
With

RAPID PUMP

Hydraulics you can expect a fast turn around and One-year warranty on all exchanged and rebuilt units.

Warning!

High pressure fluid is present in operational hydraulic systems.
Fluids under high pressure are dangerous and can cause serious injury or death.
Do not make modifications, repairs or adjustments to any
hydraulic system unless you are competent or working
under competent supervision. If in doubt
consult a qualified technician or engineer.


Rapid Pump Hydraulics stock
and supply an extensive range
of genuine and replacement
hydraulic pumps and spares.
Individual components can be
supplied where customers may
wish to carry out their own repairs.

CONTACTs
telephone/fax...01704 897418
mobile.....07827 434 777


See How Simple It Is To Get Your PUMP Repaired - FAST

You call us now and speak with any of our trained Hydraulic Engineers. We will listen to you and see if we can help you.

Immediate Collection of Your Hydraulic Pump- Free Of Charge

Immediate Strip Down, Assess The Job and Quote - Free Of Charge

We work round the clock till your pump is repaired.

We deliver it back to you - or your customer - immediately.

Rapid Pump Hydraulics
repair pumps on
Kubota Excavators
Caterpillar
HYSTER
Excavators
Hitatchi Excavators
Komatsu Excavators
Caterpillar Mini Excavators
Hitatchi Mini Excavators
Komatsu Mini Excavators
Volvo Dump Trucks
Hamm Rollers
Komatsu Wheeled Excavators

Please Read These Testimonials
Waste
Quarries/Mining
Fork Truck
Crane
Engineering
Plant




"An Amazing Company To Deal With-
100% Reliable"


"This company do what they say they are going to do-
every single time."

Mark Gallery
Balding Fabrication


The largest independant plant company in the UK

There are plenty of hydraulic companies out there. Most of them get involved in all branches of hydraulics, including systems, fittings, hoses, motors, accumulators, etc, etc.
So it is impossible to stock everything they need to offer a fast and reliable service.
We specialise in hydraulic pump repairs only.
We stock every hydraulic pump part possibly available in the UK.
So you are never kept waiting.
Your pump is back working as soon as is humanly possible.
If it means working round the clock - saturday and sunday - so be it.
We carry in stock over 7, 000 different pump kits.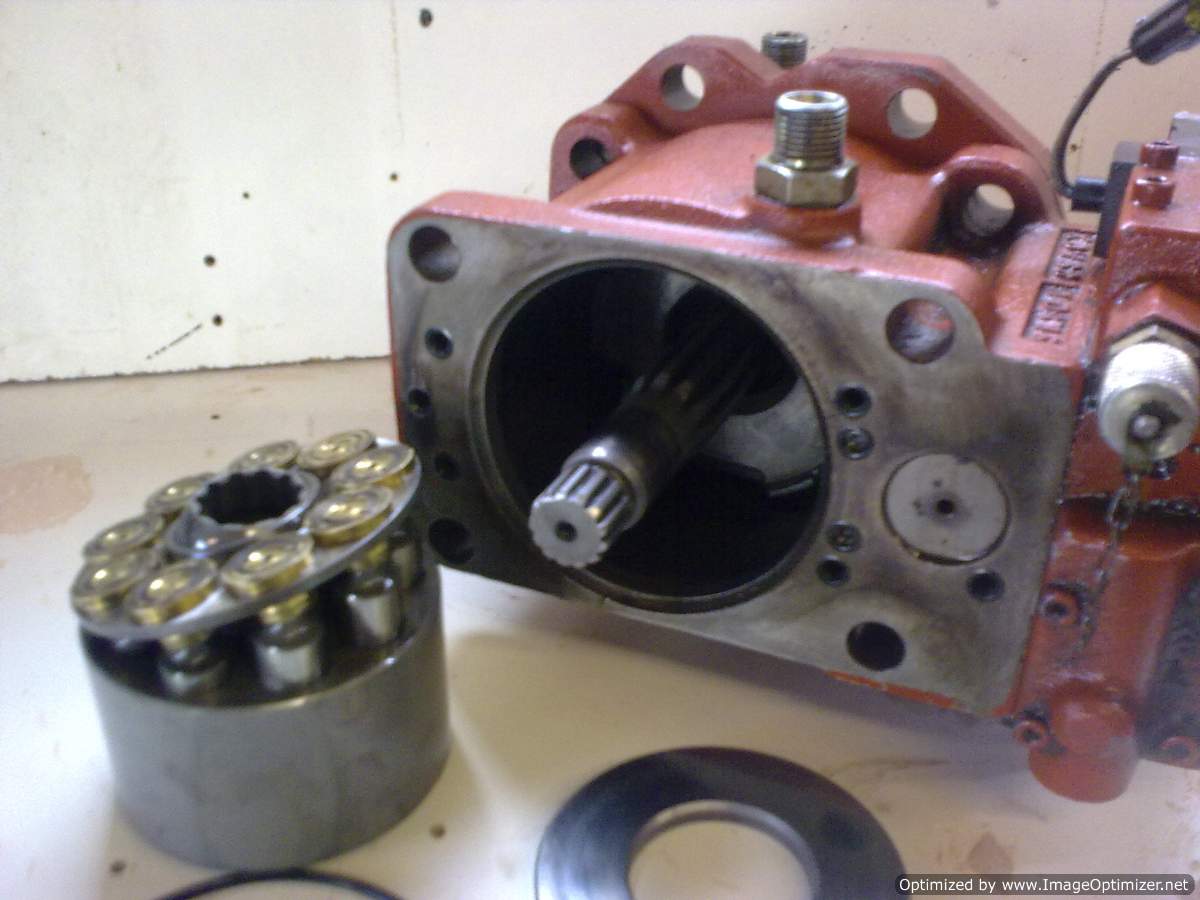 HYDRAULIC PUMPS REPAIRED.

Quality is a much used word. But in terms of hydraulic pump repairs , what does it actually mean?
It means-

* Your pump is repaired to such a standard that the same repair should never need to be done again. Final.

* It means that you have 100% confidance that your staff, your customers and the public, can use or be near your plant without fear of a Health & Safety tragedy.

* Quality also means having a GUARANTEE- another much used and abused word. Our Guarantee is straightforward - and unique. We are the only hydraulic pump repair company in the UK that promises you -in writing - an UNCONDITIONAL 12 MONTH GUARANTEE on every aspect of our workmanship.
You have paid good money for your hyraulic pump repair. So it should work for at least 12 months, otherwise whats the point in repairing it?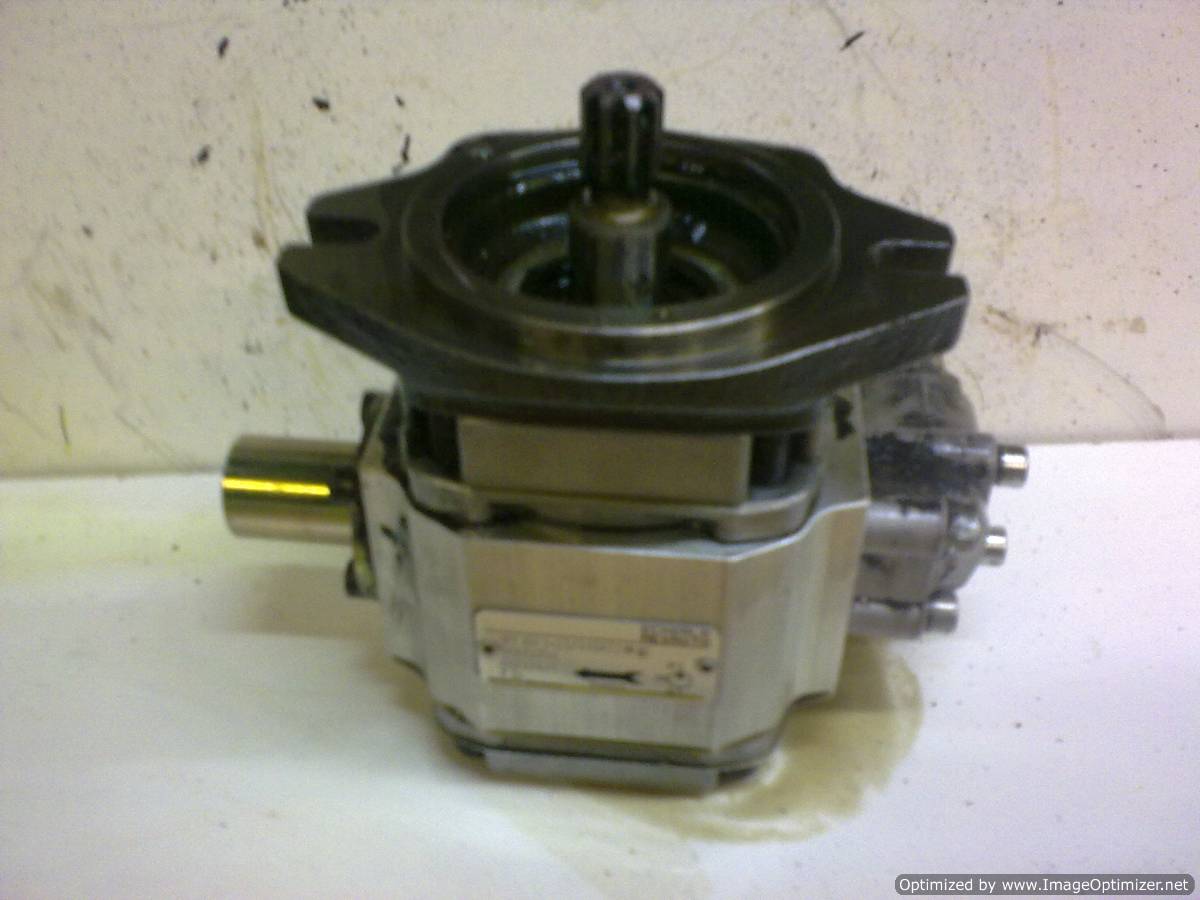 Value for money. It is easy to cut corners on a hydraulic pump repair. But we do not do it. We have tried it many years ago - and it is simply a false economy, (and sometimes dangerous). It is better to spend an extra £20 - £30 on a pump and get it right, than run the risk of the pump failing in 3 months time.

Having said that, because we repair so many pumps, about 1000 a year, we buy all our seals, bush`s and bearings at large discounts. We pass on some of this discount to our customers. We also have systems in place to repair pumps very efficiently. We constantly strive to reduce waste of materials, time and money. These cost savings are passed on to you - our customer.

Give Us A Call Now.
Ask for Ian or Malc.
These men are ALL trained hydraulic pump engineers and they run the workshop.
They will talk straight with you and discuss your problem.
If they can help you - they will.
No obligation - we are genuinely here to help you.
Call Now
telephone/fax...01704 897418
mobile.....07827 434 777

HYDRAULIC
RAM REPAIRS

JCB SLEW MOTOR
Rob Mc Knight
We have used Rapid Pump Hydraulics since we formed our company,and they have never let us down with a Hydraulic Repair.Highly recommended 5 Star Service
DAVID HEATON
CHIEF ENGINEER says ;
excellent service with a superb turnaround time many thanks will be sending all our repairs to these guys.
DJB Power Solutions

Darren Gibson says"I have been using Rapid Pump Hydraulics for the last 7 years and the knowledge these Guys have is Fantastic.
Any Problems and Ian or Malc are always on hand to offer me advice.I will not take my Hydraulic Equipment Repairs to any one else."

JJ Bullen Plant

"They save us a fortune in downtime. They do what they said they will do. They repair hydraulic equipment very fast."

The Very Best Hydraulic Pump Repair Your Money Can Buy.


David Cullen JJ Bullen Plant

"We had a nasty pump failure again. It really was getting me down (and my boss!). Thank God, we knew about Rapid Pump Hydraulics. Not only did they repair our PUMP very quickly, they came to see us and told us how to adjust our machine, to prevent the Pump from failing in future. They have saved us thousands in repairs and downtime."
Call Now
telephone/fax...01704 897418
mobile.....07827 434 777
Email.....ian@rapidpump.co.uk

HYDRAULIC WORKSHOP
CARR HALL FARM
CARR LANE
LATHOM
LANCASHIRE
L40 4BT
company no...08142031................ vat no 985755259